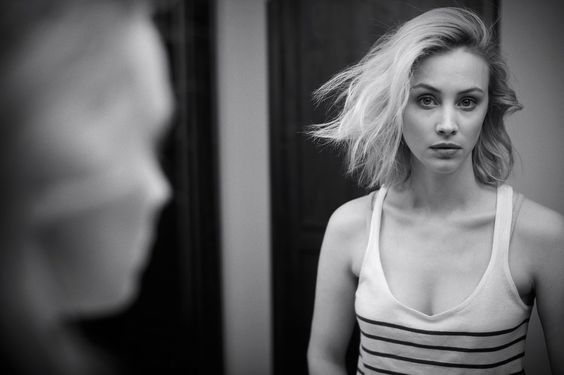 Anais; the witch next door
THE BASICS
Full name: Anais Annette Duponte
Birthday: April 23, 1901
Astrological Sign:  Taurus
Age: 116; appears to be in her mid-twenties
Species: Human, Witch
THE MAGIC
Affinities: Earth, water.
Abilities: Clairvoyance - experiences cryptic, and often contradictory prophetic dreams.
THE GIRL HERSELF


Snarky: Anais does not suffer fools, and she isn't afraid to make her feelings known. Woe betide the moron who earns themselves the sharp side of her tongue.

Clever: Anais has always been 'bright', and years of having to figure things out on her own have only honed her intelligence.  She's an excellent problem solver, and an absolute beast at crosswords (she does 'em in pen).  

Stubborn: Once Anais has her mind made up, it's a night on Herculean task to change it.  She requires an extensive amount of proof before she'll even begin to consider changing her mind.

Pragmatic: If something doesn't serve a purpose, Anais won't bother with it. That goes for possessions, certain relationships, and conversations too.

Compassionate: Underneath all her layers of prickles, Anais has a surprisingly soft heart.  She feels for anyone who's having a hard time, and she's been known to offer tea, cookies, and a shoulder to cry on to those she considers friends.

Ambitious: Anais has always had a head for business, and she knows how to use it. She's always working to make her latest idea a reality, whether it's resurrecting her old speakeasy, the St. Marie, or trying not to kill another succulent.

Hot Tempered: It doesn't take much to push Anais' buttons. Particularly quick ways to raise her ire are joking about her family, rude customers (or customers who don't tip), handsy old men who think her bartender's uniform is an excuse to grab at her, and impatient drivers.

Hard Working: Anais' knows what she wants, and she isn't afraid to go and get it. She doesn't shirk when given a task, and she'll make sure the task is done well.  Of course, this means she finds it incredibly frustrating when someone else's work ethic doesn't align with hers.

Protective: Years on her own have ingrained a fierce protective streak in Anais. She's always afraid of losing what she has and holds dear.  Any perceived threat to her loved ones or possessions will be met with all the resistance she can muster.  

WHAT'S PAST IS PAST


Born in 1901 to Jack and Charlotte DuPonte in Atlanta, Georgia. She was later joined by her siblings Kayden and Amelie.

Began having recurrent nightmares at an early age.  These later developed into her prophetic dreams.

Lost her family in a streetcar accident in 1919.  Was sent to live with her maternal aunt in the city.

At age twenty-two, she started running a speakeasy - the St. Marie - with two of her cousins.  It was raided,
and she and her cousins were forced to flee the city in order to avoid being caught and prosecuted.

She moved around a lot after she had to leave Atlanta.  She's spent time in Alaska, the Canadian Maritimes, and finally settled in Seattle.

At present she's working at a bar called the Midnight Hour and saving up money to try and resurrect the St. Marie.  

FC: Sarah Gadon
Partner





Posts

: 279




---
Permissions in this forum:
You
cannot
reply to topics in this forum