---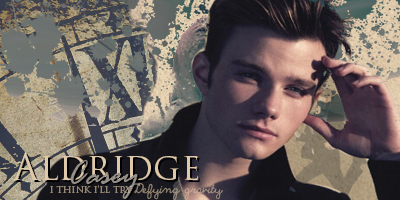 CASEY ALDRIDGE
Harry Potter RPG -- AU Post Potter world
---
BIRTH RECORDS
Full Name:
Casey Anthony Aldridge-Thrussington
Age:
16 years old as of 2003
Birthdate:
May 07, 1987
Hometown:
Birmingham, England
Blood Status:
Halfblood
YEARBOOK PHOTO
Playby:
Chris Colfer
Hair:
Brown, Short
Eyes:
Glasz (Gray, Blue, Green mixture)
Height:
Average
Weight:
Underweight
Skin Tone:
Fairly tan
Body Build:
Well toned
Clothing style:
Usually dark-colored wizarding robes and the occasional muggle love sleeves and slacks. As an adult, he's been seen in collared shirts for the most part as they are comfortable to him.
Odd features:


Casey's birthmark is under his ear and the patch of skin has a rough outline comparable to a diamond.

He has a burn mark courtesy of his older sister when he was 5 located on the back of his left elbow.

A few scars littering his right leg from his time alone at 9.

Several scarring from his time of kidnapping from his grandparents.

A muggle branding mark of the Aldridge family crest had been put on the side of his neck, underneath the ear.

ABOUT THE WIZARD
Likes:
Casey has a fondness for grape flavored products, such as shampoo and more importantly, Roz's grape-flavored chapstick.

As a child, he was obsessed with Batman until he was 9, when he had to give up the superhero due to his grandparents.

If any type of music plays, he always prefers to listen to country music.

If there's anything that can tolerate it, he will begin climbing it for sure.
Dislikes:
Above all, Casey hates losing his independence.
He's not a fan of laziness or being stuck in one area for too long.
The one food you can't ever get him to eat is green beans.
Strengths:
Charms, Wardbreaking, Travelling, Hiking
Weaknesses:
The Past, Astronomy, Singing
Nicknames:
Ace | Case | C.A. | Waldo (He often disappeared as a little boy)
Allergies:
Peanuts
Wand:
11" Willow, Unicorn Tail, Brittle
BLOOD RUNS DEEP

FATHER
Eric Aldridge

Attorney for Magix & Meares Law Firm | Low-level Auror

12/31/1955

Pureblood

Killed in line of duty as an Auror in 1997


MOTHER
Evangeline Aldridge (nee Wright)

English School Teacher

03/01/1959

Muggle

Died in a muggle car crash in 1999


SISTER
Amanda Aldridge

Muggle Assistant Nurse

02/15/1979

Squib | Muggle

Died in a muggle car crash in 1999


BROTHER
Kyle Aldridge

No Occupation

11/10/1993

Halfblood

Died in a muggle car crash in 1999


PATERNAL GRANDFATHER

Roger Aldridge

Retired Auror Captain

01/03/1931

Pureblood

Serving time in Azkaban for Child Abuse since 2004


PATERNAL GRANDMOTHER

Mary Ann Aldridge (nee Pennington)

Seamstress Witch

03/03/1938

Pureblood

Registered into the Mental ward of St. Mungo's for unstable mentality since 2004


MATERNAL GRANDFATHER

Marco Wright

Mechanic

05/02/1937

Muggle

Passed away of old age, illness in 1980


MATERNAL GRANDMOTHER

Leah Wright (nee Mitchells)

Actress

07/25/1935

Muggle

Passed away of old age, ilness in 1990


ADOPTED FATHER

Caius Thrussington

Hogwarts Professor | Retired Auror by force

05/31/1952

Halfblood

Adopted Casey in 2003


GODFATHER

Aidan Turner

Hogwarts Headmaster | Consultant Healer | Former Head Healer

06/25/1952

Pureblood

Became Casey's godfather in 2003

---
AUTOBIOGRAPHY
Evangeline Wright was an assistant school teacher at Harrison Primary Private School when she met her to-be husband at the age of 17 years old. Her coworker, a Stacey Todrick, was a muggleborn witch who'd decided to go into muggle teaching. An incident involving a student with magical parents claiming Stacey did untoward things to their daughter. Eric Aldridge represented Stacey as an intern lawyer at Magix & Meares Law Firm with his mentor, Stephen Strauss, and during an interview, bumpted into Evangeline at 23 years old.

The two of them dated for a year until 1977, where he asked for her hand in marriage. They married and a year after the wedding, Evangeline became pregnant with their first child. She gave birth to a little non-magical girl in 1979, who they named Amanda. It was a year after that, that Eric revealed the truth to Evangeline about his magical heritage. She accepted the truth, however upsetting it was, after hearing that the dark lord in his world had been defeated by a boy named Harry Potter.

Eric continued to grow into an attorney at the Law Firm while his wife kept to her teaching. The couple often would travel around during the summers to show their only child the world until in 1987 when their firstborn son was brought to the world. With Casey and Amanda, they settled down in a small town to attempt to raise their son and daughter during the peaceful times for both the muggle world and magical world. Eric was able to tell after Casey's first birthday that he bore magic, whereas Amanda did not. He took his son to visit his grandparents often and later into the magical world to show him where he would one day go. Meanwhile Evangeline did her best to keep Amanda from feeling bitter, taking her to places that Casey never would go to. Casey was a spoiled little boy during the first half of his childhood at any rate and it seemed Amanda's jealousy had luckily been curved at an early rate.

Casey met a little girl named Grace when he was four and visiting where she was and continued to remain best friends with her even now, often exchanging letters when possible when apart from her. No matter where he went, he made sure to send letters to his new pen pal and show her as much of his world as he could.
THE DARK LORD'S SECOND RISE

By the time he was nine, the Dark Lord had risen in power once more in 1995. The couple was in despair, especially since their third child, Kyle, had just been born two years prior in 1993. His father resigned from his position as a lawyer and joined those fighting Voldemort, forcing his family into hiding during the two years of war. Casey lived with his paternal grandparents while his mother, Kyle, and Amanda went with his father into hiding. Casey's accidental magic would give the little boy away, according to his grandparents who insisted on taking in their son's heir.  His magic was the only thing that would keep him safe in the magical world, hence their separation. That and his grandparents did not want anything to do with his mother and the children who were not magical. They did know for sure if Kyle would be magical and refused to find out. Casey would later discover they had wanted Casey from the minute he was discovered to bare magic, since they'd found their son marrying a muggle to be a disgrace.

By 1997, 11-year-old Casey received 2 letters. The first was from Aurors that his father had passed away and his mother and siblings were unable to be located. The second was his Hogwarts letter. Even after the defeat of the Dark Lord, Casey continued to live with his grandparents until his mother could be found again. Casey had grown up never knowing his baby brother beyond the two years he'd met the boy, though he remembered his mother and sister fondly. He tried his best to find their whereabouts when not studying under the tutelage of his grandparents. During the beginning years of living with his grandparents, they were firm with the boy and expected quite a lot, constantly exasperated by his adventurous habits.

During his Hogwarts years, he became fast friends with the headmaster's niece, Roz Turner. He was often found roaming the halls his first year with her and continuously spent his time just being a kid. This continued until his twelth birthday, heading into his second year. His mother (and siblings) had passed away in a car crash in the muggle world in 1999, his grandparents receiving her will in which stated Casey would be their charge until he came of age. With this tidbit of news, they outrageously changed their parenting style with Casey. They did not tell the boy that he was orphaned.

That coming summer, they began to grow bold in how they forbade him to behave as he used to, downright punishing him for slandering his language with slang. He was no longer allowed to leave the halls of the manor to do as he pleased and during the times he spent with them, he was verbally assaulted should he not speak and act accordingly. Casey was defiant at first, but after fifth year he stopped and submitted to their wishes. The constant verbal attacks and occasional curses his way eventually wore on his person, especially as he didn't know if his mother would ever come back for him. On the eve before Christmas, he discovered his mother's death and that his grandparents wished for him to bewed another pureblooded girl, even though he was fifteen at the time. They had told him at a dinner party.

Casey fled the manor with nothing but his clothing, and ran into Roz in the muggle world. Her uncle, Headmaster Aidan Turner, took him under his wing after hearing the full story and Casey stayed at Hogwarts until they could find a way out of the arranged marriage. Caius Thrussington was the solution to that problem. He adopted Casey the following summer as his blood son, ending the reign his grandparents had over him. Casey slowly lost the formality attitude and grew to laugh and smile again. While he still shows damage from his years with them, he has a good enough support system that he is recovering well enough.
Shortly after being adopted by Caius, Casey started realizing his feelings for Roz. He'd dated Grace, his childhood penpal, for quite a number of years before the two finally realized their platonic feelings for one another. They loved each other dearly, but were never able to take it any further than simple dating. They stayed together publicly, however, as a ruse. During the Valentine ball, Casey admitted his feelings to Roz and the faux relationship between Casey and Grace ended. He started dating Roz soon after and the two blossomed together, very much influenced by the other and improving each day.
That was until shortly into the beginning of their summer vacation when Casey found himself stunned and woken up in the room that belonged to him as the Aldridge heir.
CASEY wrote:When he awoke again, it was to a place that he realized immediately. The place that had haunted him in his nightmares for years since the day he'd run away.

Aldridge Manor. The home of his former grandparents.

"Good evening Casey."

Stunned eyes of the young adult found himself looking at his once grandfather, the man's wand raised towards him.

Crucio.

After being rescued by Caius, Roz (who came her own way) and Aidan, with a team of Aurors, Casey's arm was paralyzed for two months thanks to dark magic. There were several other curses on his body that caused seizures, nightmares of a demonic level, hallucinations, and others. His right hand was completely shattered, upper right elbow broken. The wrist was fractured on the same arm. There were three fractured ribs and severe residue of the cruciatus curse. A muggle branding mark, coupled with several curses, had been put on the side of his neck, underneath the ear.
He spent months before Casey felt safe and recovered. Thanks mostly due to his supportive adopted father and girlfriend, he started coming back to who he was growing to be before the incident. He was more quiet than ever before, but he recovered.
Last edited by Tyler on 15th June 2014, 8:48 pm; edited 4 times in total
__________________________________

Partner





Posts

: 728




---
Permissions in this forum:
You
cannot
reply to topics in this forum