---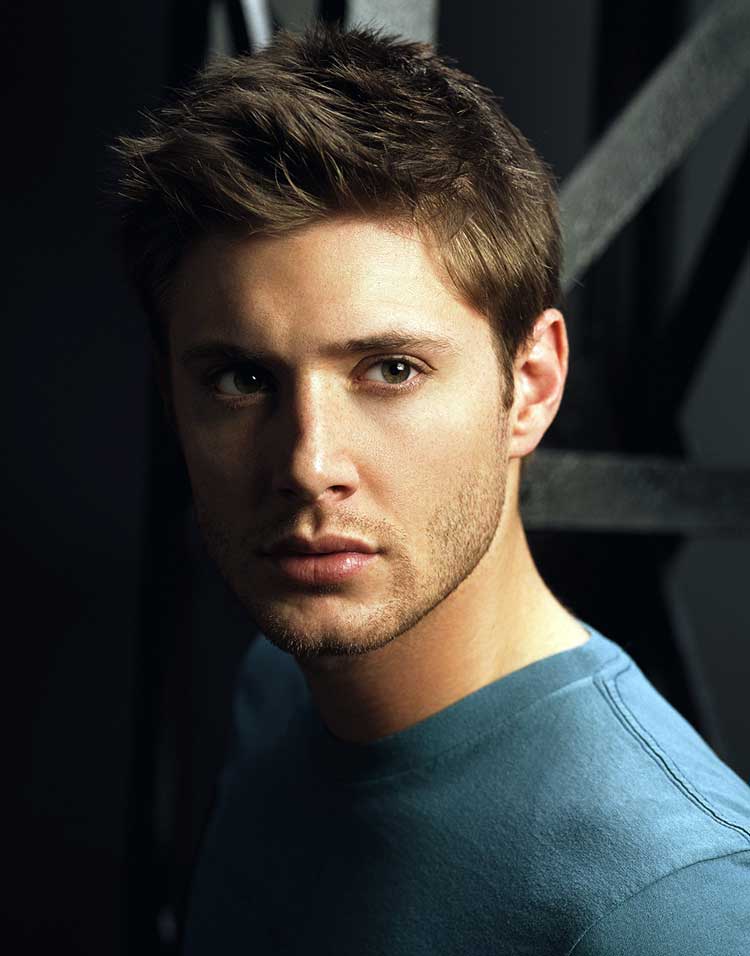 ADRIAN MARCUS VERNIER
Zombie-Apocalyptic World - Original Character
---
BIRTH RECORDS
Full Name:
Adrian Marcus Vernier
Age:
22 years old
Birthdate:
September 1, 1998
Hometown:
Bordeaux, France
YEARBOOK PHOTO
Playby:
Jensen Ackles
Hair:
Short Brown
Eyes:
Green
Height:
short
Weight:
Average
Birthmark:
A small disfigurement behind his left ear
Clothing style:
Generally wears a leather black jacket he's had for years and comfortable jeans.
ABOUT THE MAN
Likes:
Running, Stealth, Cold weather
Dislikes:
Summer, Lack of food, Backstabbers
Nicknames:
Adry, Rian, Ri
Allergies:
Lemons, Mosquitoes
Belongings:
Leather Jacket, A tattered wallet from when he was 16 that holds pictures, two handguns, a knife, a dark blue backpack with survival gear inside
BLOOD RUNS DEEP

FATHER
Marcus Vernier

50

Editor-In-Chief for 'Bordeaux News'

Lives in Bordeaux, France


MOTHER
Maria Roux-Vernier

48

Retired Entertainment Singer

Currently Librarian

Lives in Bordeaux, France


SISTER
Charlotte Vernier

20

Lives in Witchita, Kansas

Former Student studying in Biology


MATERNAL AUNT
Ava Roux

38

Formerly a Researcher

Died within the first two days of the Zombie Apocalypse, bite to the arm.


PATERNAL GRANDFATHER
James Vernier

Formerly in the France Military

DECEASED


PATERNAL GRANDMOTHER
Charlotte Grayson-Vernier

Formerly a seamstress

DECEASED


MATERNAL GRANDFATHER
Adrian Roux

79

Formerly a scientist

Lives with Marcus & Maria


MATERNAL GRANDMOTHER
Ashlynn Wayne-Roux

Formerly a teacher

DECEASED

---
AUTOBIOGRAPHY
Marcus, 27, was a newspaper editor-in-chief when he met his future wife, Maria, at a formal gathering. Maria was a singer at the time, just shy of her 25th birthday, when she met Marcus. The two dated for a year before Marcus asked Maria to marry him. The two bewed a few months later and soon enough Maria was pregnant with their first-born son, Adrian. The two currently live in Adrian's childhood home to this day.
Adrian was two years old when his little sister, Charlotte, was born. His parents and he still lived in Bordeaux, France in a modest little house. Adrian was a fickle child, often loving to be outdoors at every moment or every day. He loves his little sister and sometimes sees her as an annoyance, but also his best friend. Growing up, Adrian found a fondness in American soccer (or football as it was known in France) that earned him a scholarship to a college in the United States. He went away to college, eventually meeting back up with Charlotte two years later when she finally graduated at 18 years old and joined him in America. They eventually rented an apartment and planned to stay for four more years before returning home.
WELCOME TO THE ZOMBIE APOCALYPSE
Adrian has never forgotten the moment when everything collapsed. He remembered sitting in the small apartment that his sister and he were staying in, having moved to Witchita, Kansas when Charlotte's 18th birthday hit. They had decided to live near their Aunt Ava and thus had moved there despite their parents wishes. Adrian had been out at a bar when the first attack of a rabid human biting another being. He'd been so shocked as suddenly there were more 'zombies' before racing home to his sister. They'd gathered as much as they could fit in their camping backpacks before fleeing their apartment. They had no vehicle so had simply stuck to the shadows and back allies to travel on foot. They managed to locate a treehouse in an abandoned neighborhood about three days later, seeking shelter there for the current moment.
__________________________________

Partner





Posts

: 728




---
Permissions in this forum:
You
cannot
reply to topics in this forum